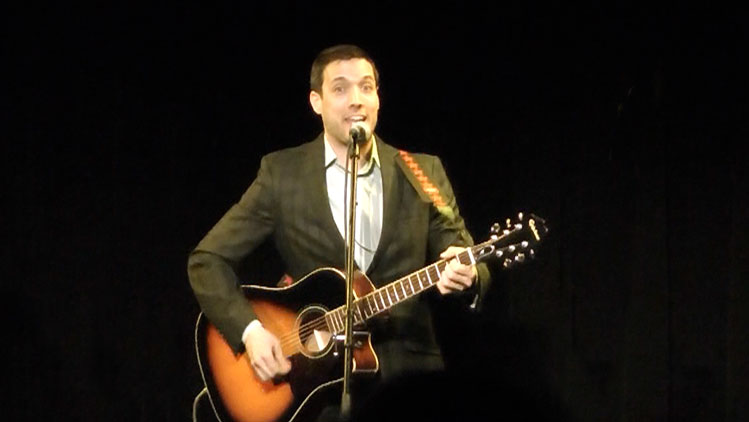 Recorded live at the UCBEast Theater in NYC, this song is for anyone who has had to spend a chunk of the time while visiting their parents helping them with their computer problems. It's o.k., we understand. And if you're the kind of person who likes to sing along, here are the lyrics:
Tech Support For Mom & Dad
I'm doing tech support for Mom & Dad
'Cause I'm from the freaking future
Every time I visit them
I have to fix their darn computer
They should have a service plan
But they're too frugal
They think I know my stuff
But I just use google
Seriously, just google the problem and you'll find a solution out there somewhere. But don't go to Yahoo Answers, those people are idiots.
But I really should help Mom because
She helped me with college
And since I have a Lit degree
I have to prove I have some useful knowledge
And it gives me the chance to go in and erase all those
Old embarrassing family photos
You know the ones, where you're naked, taking a bath, in the sink. Try to find it now, I put it in a protected directory and you don't have the right permissions! Ha ha ha ha!
Tech support for Mom & Dad
Whenever I visit them they get glad
'Cause I'm the only geek they had
Tech support for Mom & Dad
Tech support for Mom & Dad
Tech support for Mom & Dad
©2011 Paravonian