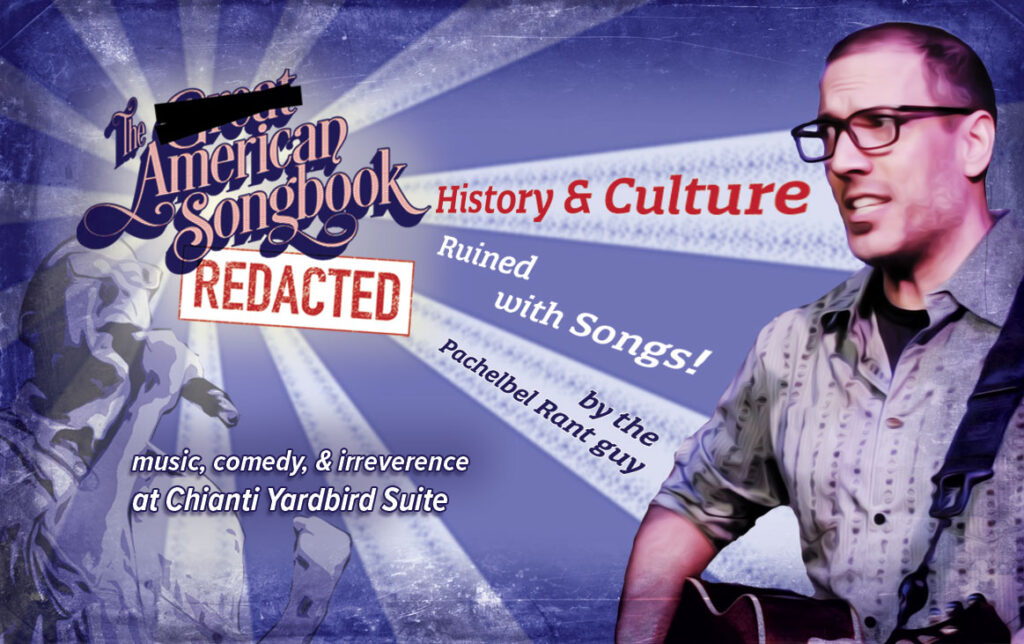 Ticket links are now LIVE for the American Songbook: Redacted at The Edmonton International Fringe Theater Festival!
I'll be doing 7 performances of the show at the lovely Chianti Yardbird Suite, a jazz club in the heart of the Old Strathcona Neighborhood, not far from the epicenter of the fest. Here are the dates and times:
Friday, Aug 18, 2:30 pm
Sunday, Aug 20, 4:30 pm
Monday, Aug 21, 9:45 pm
Tuesday, Aug 22, 12:30 pm
Wednesday, Aug 23, 11:15 pm
Friday, Aug 25, 7:15 pm
Sunday, Aug 27, 5:15 pm
Tickets for all shows are available here.
I've been honing the show for this festival and I'm really excited about it. There's even a brand new song! And don't forget the merch and swag! So much merch and swag!
I even have a button giveaway exclusively for this festival! The fest is a "no handbill zone," meaning no flyers! So I'm giving away buttons with a QR code for the show's website. Track me down at the fest and I'll be happy to give you one. And if you ask nicely I may even be able to give you a comp ticket to the show, just let me know you read this post 🙂
See you in the wilds of western Canada!