Day 4 of my All 50 States chronicle takes us to…
Arkansas!
I got to Arkansas early in life because my maternal grandmother lived there on and off and eventually retired in Rogers, AR in the northwest corner of the state. When I would road trip back and forth from Illinois to L.A. for college, visiting Grandma in Arkansas would be one of my social calls on the way, along with Mom in Texas, and friends at ASU in Tempe.
In my touring days I've done a bunch of shows in Arkansas, all colleges and universities, including University of Arkansas campuses in Little Rock, Pine Bluff, and the main campus in Fayetteville. I've also performed at Southern Arkansas University in Magnolia, Lyon College in Batesville, Arkansas State up in Jonesboro, and possibly my favorite name of the bunch: Ouachita Baptist University in Arkadelphia.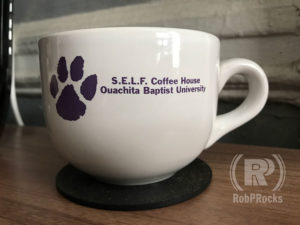 In fact, I liked the words Ouachita and Arkadelphia so much that the mug the student activities board gave me has survived multiple moves and outlived most of the school swag I received over the years.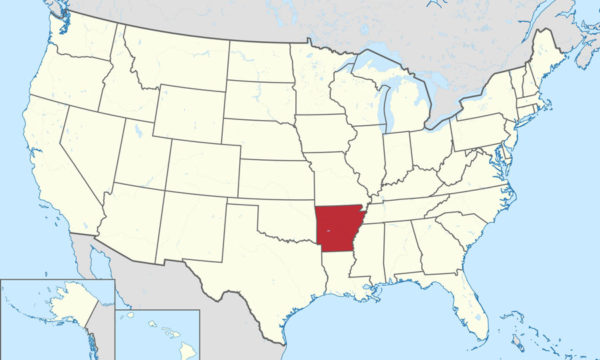 ---