After over 20 years in the comedy business I finally unlocked the cruise gig level! This summer I landed my first gig on a cruise ship, which is something I had always viewed as a rite of passage. I've even been talking about finally landing a cruise gig for a couple of years, like here during an interview with my hometown paper a couple of years ago. Like playing Vegas, a road gig, a college gig, and getting a set on TV, a cruise gig is something I just felt as a comedian I had to do at least once, even if just to check it off my comedian check list.
After lugging my guitar to Florida, performing my way through the Caribbean on the way to St. Thomas, that check box is now marked.
The biggest difference between performing on a ship or at a club or theater isn't the fact that you're in international waters, it's the audience. At a comedy club people are out for the night, hanging out with friends or co-workers, and after the show they and the comedians go their separate ways. On a ship people are on vacation, usually with their spouses, and for my gig on Disney Cruise Lines, with their families. In the days after your first show you're still on the ship with the same people—they can recognize you at the buffet, the pool, the bar—so if the audience didn't like your show you'll get regular reminders until you get off the ship. On the upside, if they liked your show your ego will get a boost at random points throughout the day, which is nice.
My duties for the week involved performing a 30-minute family show, where there would be kids as young as six in the audience, as well as teens, parents, and grandparents; and an 18-and-over show which could be edgier but, this being Disney, still had to be pretty clean. Since I work pretty clean anyway I didn't have to worry about language or inappropriate content, just finding subjects that the younger ones could relate to in the family show.
On that front I used the six weeks lead time before the gig to write material on subjects I felt could relate to kids and parents alike, and to rework some of my existing songs to fit the bill. I didn't try to dumb it down or do anything just for young children though because I remember being 10 years old and loving Steve Martin, who wasn't a children's performer, simply an excellent comedian who did things that were accessible to a wide range of ages. I loved Bob Newhart and the Carol Burnett Show, neither of which were geared for kids, so my goal was to write material I could do both in clubs and for a family show.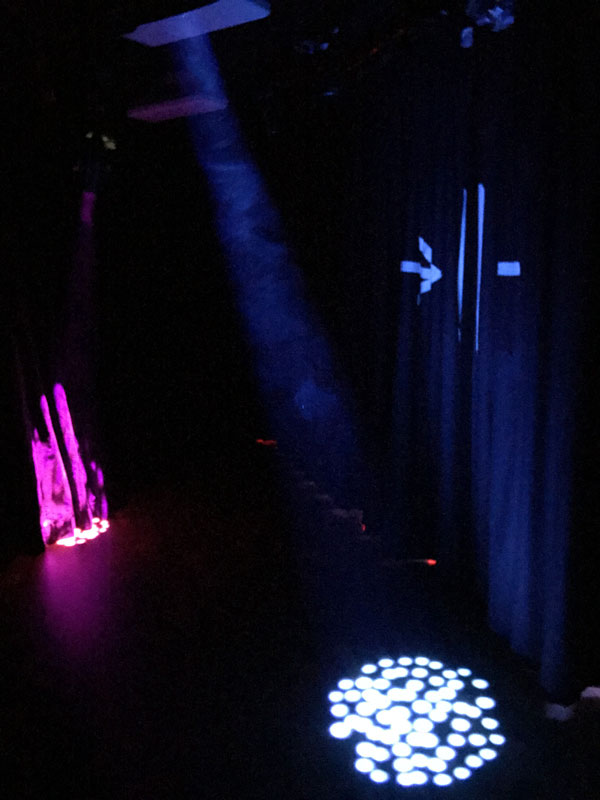 With just two 30-minute sets to perform over a four day voyage through the Caribbean, I had time to investigate the ship, watch the other shows while gauging the audience I'd be performing for, and come up with some jokes and references that were specific to our shared experience on the ship. I was also very lucky to have the advice and insight of Lynn Trefzger, a ventriloquist who has been performing on Disney ships since they founded the line. My first day aboard she gave me a tour of the ship, the venues we'd be performing in, and she introduced me to many of the crew and the Cruise Director's staff. I watched her adult show that first night and she watched my sets on the following two nights to offer support, advice, and feedback.
Lynn was also really helpful getting me acclimated to the life of a performer on the ship. As variety acts we're booked one week at a time and are quartered in regular guest rooms alongside paying customers. We dine at the regular buffet and can hit the guest pools and bars. Some of my comedian friends have been on cruise lines where they stay in crew quarters (sometimes below the water line, yikes!) and dine at the crew cafeterias whose menus are geared toward a more international palate (spicy as all get out). I definitely appreciated the fact that I had landed a plum gig that was allowing me to trade my time and talent for a great trip.
That trip went from Port Canaveral, Florida, though the Caribbean Channel to St. Martin, which was a detour from our original first port of Tortola, closed due to excessive rainfall a few days earlier. In St. Thomas they swap out the variety performers so Lynn and I debarked and flew home while other performers boarded the ship to entertain the passengers on their way to the Bahamas and back to Florida.
The shows went really well and were a lot of fun and I'm excited to return to the high seas for more. Book a cruise! Maybe I'll see you out there!
---