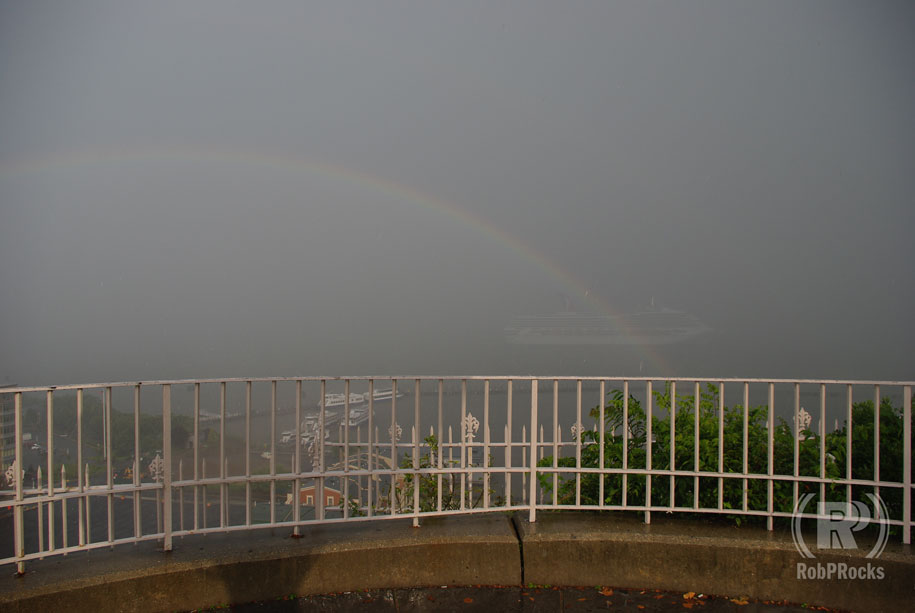 All 50 States Day 30:
New Jersey!
Jersey is so close I can see it from my roof! I can take public transit there for gigs and recreation! And back when I had a car I would hit "one-nighters" in Jersey in exciting places like the basement of a barbecue restaurant and the corner of a bar and grill! There were also some fun weekend rooms like Catch a Rising Star in Princeton and Uncle Vinnie's on the Jersey Shore.
I also have a life-long family connection to New Jersey, my aunt, who came over from the Ottoman Empire with my grandmother in the 1920s, lived in Weehawken, just across the river from Manhattan. Back in the early 60s when my dad was getting his masters degree at Montclair Teacher's College he and my mom lived in Weehawken. She commuted to an office job in Manhattan and my dad worked on his masters and also studied acting with the renowned Bobby Lewis.
The family visited New York at least once when I was a kid, about 5 years old, and I got dragged along to Broadway shows and sight seeing in Manhattan. I visited again with my dad around 1989 or 1990 and we stayed with my aunt and cousins in Weehawken, near the park named after Alexander Hamilton, on a bluff with an amazing view of the Manhattan skyline.
I've also played some college shows in New Jersey (of course), in including the Stevens Institute in Hoboken, Farleigh Dickenson, College of New Jersey, and more
Over the Rainbow in Weehawken! 2009
Selfie in the 'Hawk, 2009
Skyline from the 'Hawk, 2009
One nighter in central Jersey, 2006
Stevens Institute in Hoboken, 2006
What exit? Jersey Turnpike, 2006
Polaroid of NYC skyline from Jersey, 2009?
Stevens Institute in Hoboken, Empire State Bldg behind, 2006