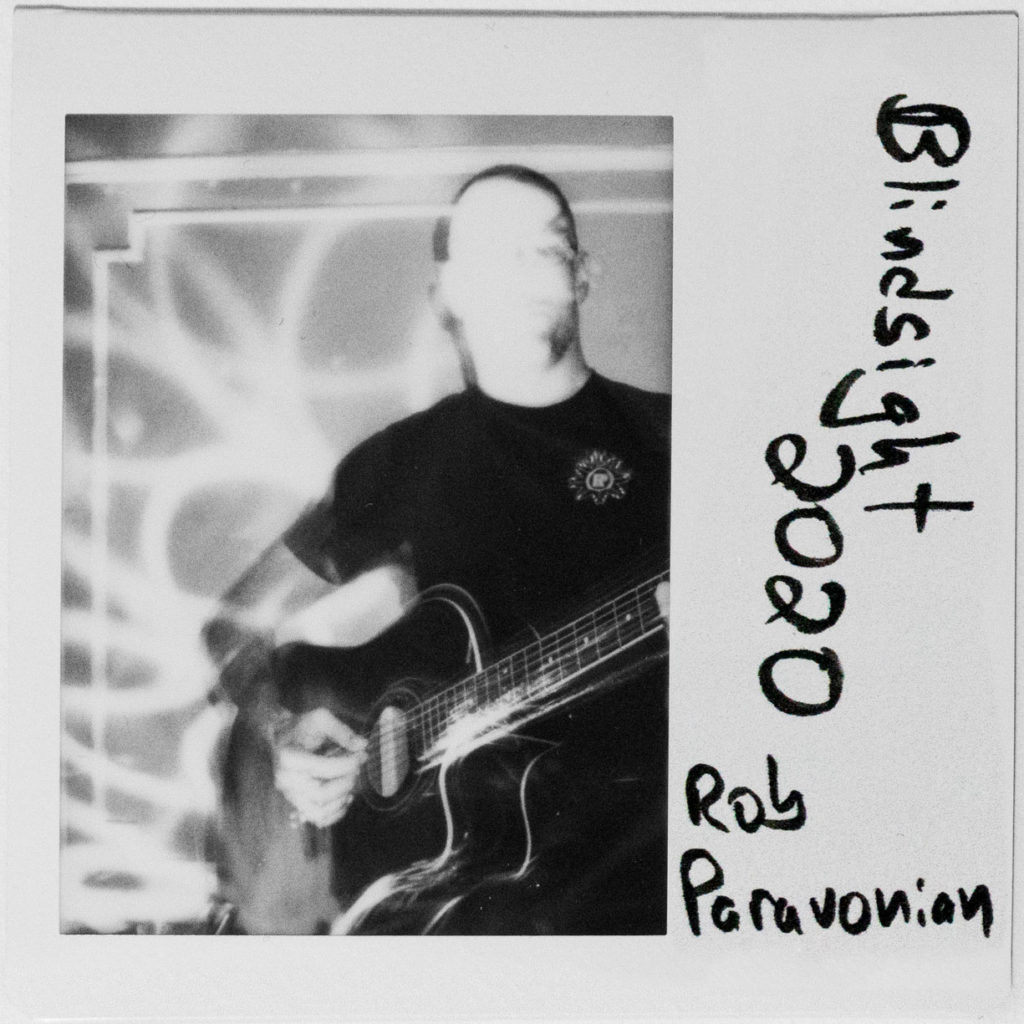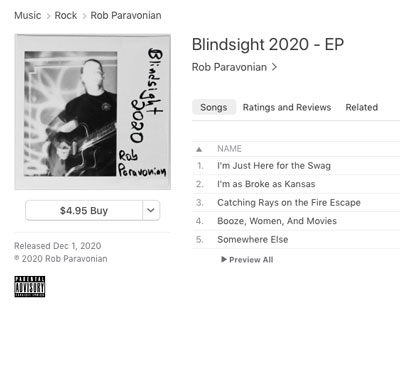 I'm really excited to announce that my new EP Blindsight 2020 is out right now! It's a 5-song collection of studio tracks that I recorded over the last few years and it features a lot of songwriting and production that I'm really proud of.
In fact, that's why I decided to release the EP in the first place. I was really happy with my arrangements on the songs "I'm Just Here for the Swag" and "Somewhere Else," the pandemic-inspired Beach Boys sendup of "Catching Rays on the Fire Escape" captured 2020 really well, and I really like of "Booze Women, and Movies" and "I'm as Broke as Kansas" both for what they say and how they say it.
It's my first studio release since A/B came out just over 4 years ago, in November 2016. In 2018 I recorded the live concert album Rob P. Rocks a Jazz Club which had a lot of new songs on it, but since I was focusing on getting them in shape for the live album I didn't do as much studio recording. My goal for 2021 is to get back in the studio so I wanted to motivate myself to push ahead with new music and not "save" these favorite songs for a later release. Without these gems to fall back on I'm hoping to force myself to innovate!
Or maybe realize the pandemic has killed my artistic drive. We'll see! [shrugging emoji]