All 50 States Day 47:
Washington!
I landed in Seattle in the spring of 1997 for my first big trek through the Pacific Northwest and it was amazing. After showcasing at a NACA conference in the fall of 1996 I landed a bunch of shows, and that 3-week run in the spring of '97 was a great introduction to the region. Not only did I see Montana, Idaho, Oregon, and Alaska, I got to see a good chunk of western Washington, from Longview to Bellingham, with stops in Everett, Olympia, Tacoma, Puyallup, and more.
In the central part of the state, where the Cascade Mountains give way to high desert, I've hit shows in Wenatchee, Omak, the Tri-Cities, and even a college in Moses Lake that was on the grounds of a decommissioned Air Force base. As a musician going to a gig on an Air Force base I couldn't help but think of the movie This is Spinal Tap.
I remember driving in to Moses Lake, a small town with not much around, and despite the desolate location there was a steady stream of jumbo jets approaching, landing gear down, ready to touch down. I couldn't figure out how such a sparsely populated area could have so much air traffic! Turns out the runways at the old Air Force base are used for touch-and-gos, a training maneuver where pilots land and immediately take off. So all of these jets were coming in for a landing and as soon as they touched down they were like "nope" and got the hell out.
I've also hit the eastern part of the state, playing Gonzaga U and Whitworth College in Spokane, and Eastern Washington University in Cheney. I had a fun corporate show in Spokane in 2014, but getting there was a challenge because just two days prior I performed for a Dutch public television show in Amsterdam. The day between shows I flew Amsterdam to London, London to Seattle, then Seattle to Spokane. The London to Seattle flight alone was 10 hours, but with the 8 hour time difference I made it to my hotel in Spokane (the lovely and historic Davenport Hotel, downtown) and was able to sleep for as long as I could before the show.
As for Seattle, I try to get there as often as I can. Whenever I have a stop in Vancouver I tack on a few days to hang out with friends in Seattle, and the last time I made the Vancouver to Seattle trip via bus. It was my first time crossing the border on a bus and was a good square to check off on my travel bingo card.
My name in lights! Centralia College, 2003
Olympia Beer at an outdoor bar near Seattle, 2018
Ready for an adventure in an IH Scout, 2017
Space Needle through binocular viewer, 2017
Rickshaw Restaurant, Seattle, 2018
There is sun in Seattle! 2018
B&W Polaroid of Seattle waterfront and ferris wheel, 2014
B&W Polaroid of downtown Spokane, 2014
Space Needle selfie, 2013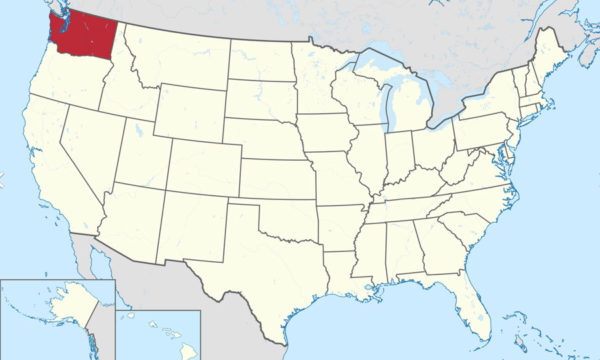 ---