All 50 States Day 23:
Minnesota!
I love Minnesota. it's beautiful, friendly, midwestern, freakin' huge, and it has the Twin Cities and some other really cool spots. My first college gig ever was in Minnesota, at the University of Minnesota–Duluth!
For that first show I drove the 8 hours overnight, got into town about 8 or 9 in the morning, and was lucky to be able to check into the hotel early and sleep. It was a welcome week show at the beginning of the school year, I wanna guess August 95. I remember being really nervous, getting through it, and not knowing how to gauge whether it went well or not because I was used to performing in comedy clubs to adults who were drinking, not nervous 18-year-olds in a student union. I felt better when the student activities board took me out to a Perkins diner after the show, which would be the first of over 400 college shows I'd end up doing in my career.
I spent the coldest week of my life in Minneapolis in January of 1996 doing a feature week at the ACME Comedy Company, a great club in a warehouse building near downtown. It was -30° F (-34.4° C) without wind chill. All week! Another Minneapolis visit had me hanging out with my friends in the Second City Touring Company when they were doing a week in Minneapolis and I was in the area for some college gigs. I believe that was my first experience with Nye's Bar, a polka bar/rock club that is legendary.
When I was in Minneapolis in 2015 for MarsCon, a really fun, fan-run Sci Fi convention, I heard that Nye's was soon to close permanently and I had to jump on a Metro Transit and then walk the mile to the bar just to get a burger and hear some polka. Apparently a new Nye's opened a few years later, I have yet to check out the new spot.
I ran into another friend on the road in Minnesota back in 2007 when I was on my way to do shows at Bemidji State, U of M Crookston, and North Dakota. My buddy Mike Siegel was working on one of the dozens of TV shows he hosted and they were shooting at a house somewhere between the Minneapolis airport and Bemidji. I met up with him and crashed the craft services table.
I even stopped at the Spam Museum, in Austin, along I-90 in the middle of the southern edge of the state. I was on my way to a show at Southwestern Minnesota State and I kept seeing billboards for the Spam Museum. I love roadside attractions and tourist traps so I definitely had to stop in. Even watched their trivia game show (hosted by Al Franken) by myself in the little auditorium. I don't remember my score but I'm confident it was the best in the room.
Selfie at Nye's bar, 2015
Polka band inside Nye's, 2015
Crashing Mike Siegel's TV show set, somewhere in Minnesota, 2007
The Spam Exam, hosted by Al Franken, at the Spam Museum, 2002
Downtown Duluth, pictured in 2009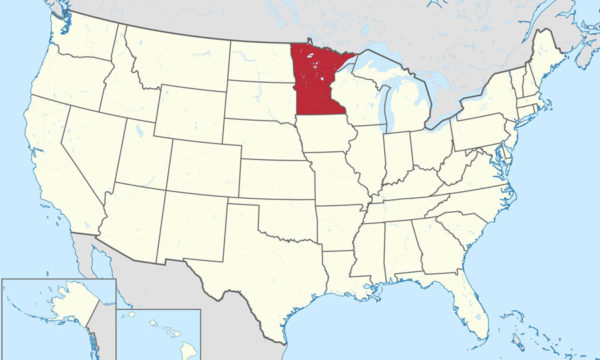 ---