Can a commercial be TOO peppy? We ask that question this week and yes, it can. 
First of all, I love commercials in which the actors are dancing, having an unrealistic amount of fun doing things that are never fun. But I believe the actors are truly happy because if they're in a national commercial they're getting paid and getting their health insurance covered. I also get a kick out of thinking about the hundreds, if not thousands, of actors who auditioned for the commercial and had to do the same ridiculous dancing in a small room in front of a casting director.
On the music side I've noticed a spate of aggressively peppy songs out there lately, like that "Hey! Geronimo!" song or the American Authors song "Best Day of My Life" that's used in a Best Western commercial, among others. The "ooh, ooh"s in the later and the "Hey!"s in the former are almost poking you, forcing you to listen until you say "yes, that's a catchy song, you should be very proud."
These songs have also pasted in that insistent 4-on-the-floor drum beat from EDM and other dance music. It's like the producers and record companies said "the only way to get on Top 40 now is to do dance music!"  The bands replied "but we're more of an acoustic band," and the suits screamed "who cares? You're gonna pound that kick drum on every beat and then you can add your banjos and melodicas and whatever other hipster crap you want!"
With all that in mind I came up with this week's music and I gotta say it actually IS one of the catchier jingles I've done for this project. So maybe the suits and the aggressively peppy pop bands are on to something after all…
And if you want to listen to the music only, you can check it out below, or swing over to my SoundCloud page where I have a 52 Sellout playlist.
Big shout out to my friend Lee Avant who was a good sport and dumb-danced with me to the peppy peppiness!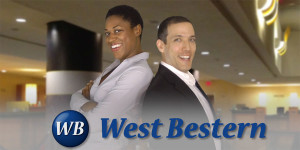 ---