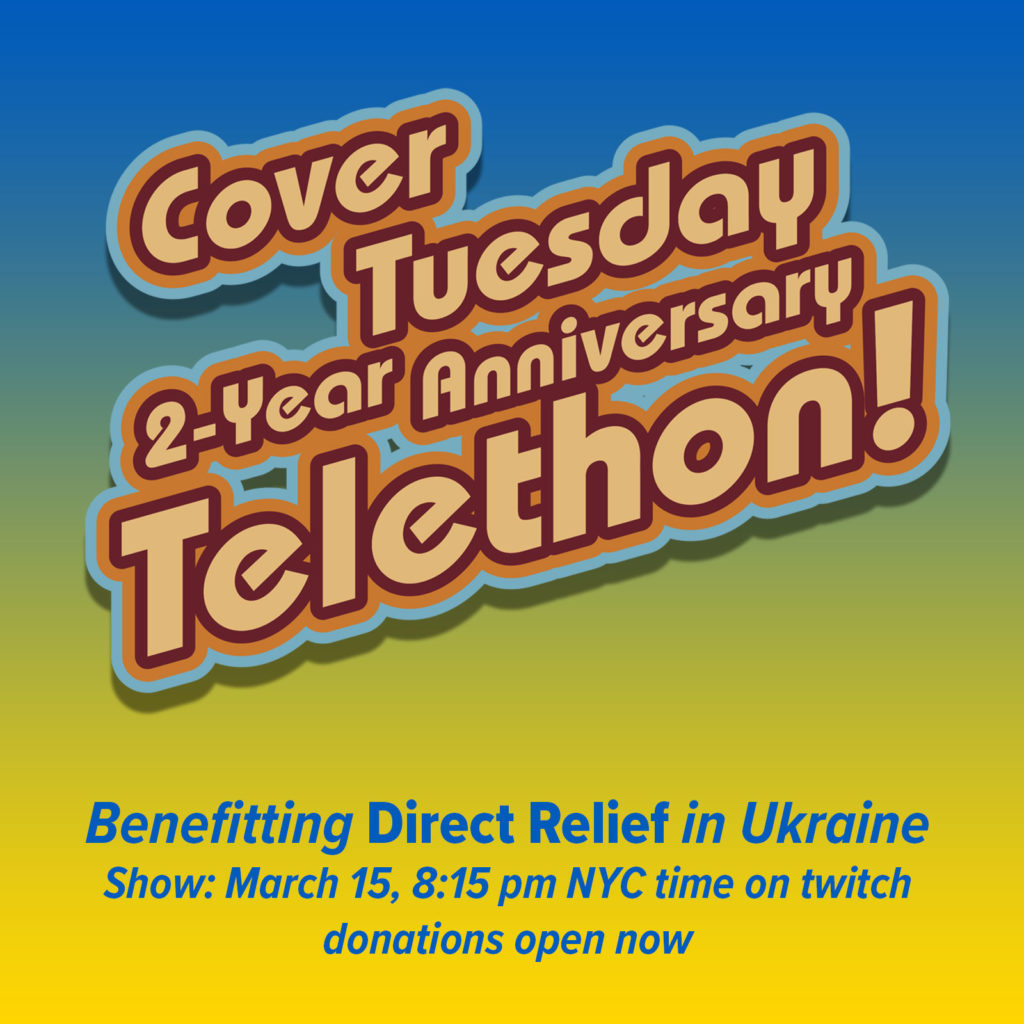 Cover Tuesday 2-Year Anniversary Telethon!
The 2-year anniversary of Cover Tuesday is fast approaching and to commemorate the occasion I'm going to do another telethon! Last year I set the goal of raising $500 for Food Bank of NYC and we ended up with over $1,400! This year, because I'll be playing my 1,000th cover in the show and because the need is great, I set the goal of raising $1,000 for Direct Relief, a charity that delivers medical supplies around the globe to those in need and have been especially active in sending medical supplies to Ukraine.
And because the need is immediate the donation link is live right now! To help keep track of the campaign I'm partnering with streamlabscharity, which is an offshoot of streamlabs, a company that makes plugins and helpful little widgets for us twitch streamers. They have a partnership with Direct Relief and I looked them up and they have a solid rep. The New York Times even recommended them as one of the charities to support to help Ukraine.
And there are premiums! A $10 donation gets you a digital download code for either The Green L.E.D.s debut album or my latest concert album Rob P. Rocks a Jazz Club. Donate $20 and get both!
So give now if you can and you're impatient like me, or give during the telethon, when I'll hopefully have a cute progress bar on screen to track the progress toward our goal.
And I haven't forgotten about Food Bank of NYC! I set up a 2022 Cover Tuesday fundraising campaign with a modest goal of $250. I truly believe we can meet both goals and I'll keep the Food Bank drive open throughout the year to support during future twitch streams.