All 50 States Day 29:
New Hampshire!
The first show I opened for George Carlin was in New Hampshire at the Hampton Beach Casino in August of 1997, I was a last-minute fill in for his regular opening act Dennis Blair, who couldn't fly out of Chicago due to weather. Carlin's manager called me around noon, asked where I was (in my apartment in Brooklyn), and then asked "can you get up to New Hampshire to open for George tonight?"
It was about a five hour drive so I said I'd be there, I hopped into my hatchback and started driving.i had been scheduled to open for Carlin for a three show weekend that November, a date on my calendar that at that point still didn't feel real. The fact that my first gig for him was unplanned and last minute probably helped me from overthinking it too much.
I arrived at the venue too burnt from the drive to joke with the parking lot attendant when he found out I was a comedian. My car had no AC and when he said "you don't look funny," I simply said "I'm not." Luckily I had time to chill, even take a shower my green room, and do a sound check before George showed up.
When he arrived I heard his voice from down the hallway, after the manager said, "I want you to meet Rob, you're opening act for tonight," an he said, "is that that Armenian kid you found?" Carlin and Jerry, his manager, came into my dressing room and after the introductions Carlin mentioned that he had watched my Pachelbel Rant on the drive in (iPhones had just come out and I remember thinking it was cool that he had one and watched my video on it). "It's pretty good," he complimented, which is still one of my most cherished reviews.
The venue was a loud, open space, more suitable for a rock concert than comedy, and I had to rely on my experience from noontime shows in community college cafeterias to  get through the first ten or fifteen minutes while the crowd was still buzzing with conversation, getting their first round of drinks, and finding their seats. I figured if I could get them focused and paying attention by the end of my set I had done my job, and was able to make that happen.
I went on to open for Carlin for about a dozen more shows across the country, and I was scheduled to open for several more that didn't happen due to his passing in 2008, but that first show on the boardwalk in New Hampshire will always be special.
I've also performed in New Hampshire at several colleges, including UNH, SNHU, Franklin Pierce University and Daniel Webster College, Rivier College, and Keene State College in Keene, NH. That last show was less than 2 weeks after 9/11 and I remember the quaint downtown had messages of peace written in chalk along with melted candles from a vigil the night before. I also have a random polaroid of a playground truck thing from UNH, I don't know why.
Selfie at SNHU, 2010
Blending in at the yogurt shop in Durham, 2013
On campus at UNH, 2013
Creepy hotel hallway, Manchester, 2010
Playground thing at UNH, 2009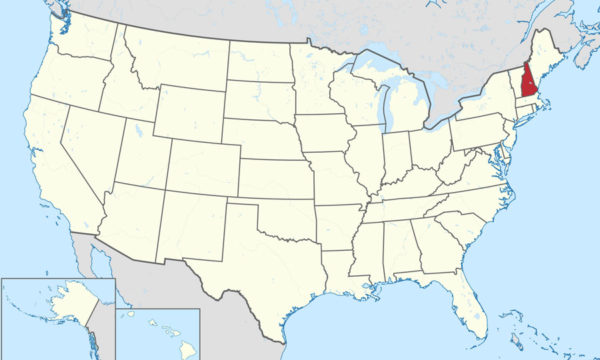 ---