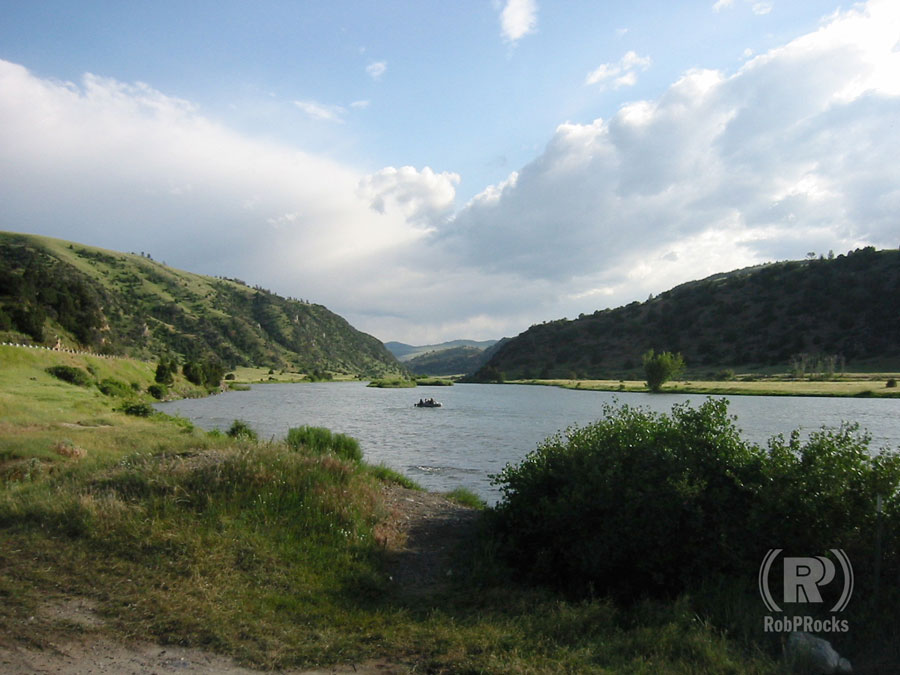 All 50 States Day 26:
Montana!
In the spring of 1997, early in my college touring career, I had my first big trek through the Pacific Northwest, 12 or so shows stretched over a three week span. The tour started in Havre, MT, a small town along U.S. Highway 2 in the middle of the northern edge of the state. The tour ended in the Seattle area so I flew to Seattle, rented a car for three weeks and started the tour by driving to Havre.
There were several non-show nights on that trek, nights where I could choose where to stay, so I tried to pick interesting spots. One of the spots, either on the way to or back from Havre, was Whitefish, Montana, near the western entrance of Glacier National Park. It was the off season so I could only get to the visitor center near a small lake. And even though it was the ancient days of film cameras, I actually have a picture of it!
In 2002 I had a more Montana-centric tour, playing colleges in Billings, Havre, and Dillon, along with a show in Dickinson, North Dakota. For that tour I flew in to Billings where I rented a car for a week and the rental agency insisted I upgrade because he had a brand new Jeep he was determined to rent. "Even if you offer something crazy like $5 a day I'll accept," the rental agent said, so I offered $5 a day and rented a brand new Jeep Cherokee that had just been delivered and had about 6 miles on the odometer.
After my week of driving to Dickinson, Havre, Dillon, and back I returned the car with over 1500 miles on it. The rental agent looked at the odometer reading on my rental form and remarked, "you did some driving." Yup. Thank heaven for their unlimited miles policy.
I even took a detour near Dillon into a national park to try to find a Sacagawea Historic Site, though I never found it. It was winter and my cell lost all bars in the park, and the road I was on was dirt and turning into snow and slush, so I decided I should get back to town and get ready for the show. I didn't want the headline of the local paper to be "New York Comedian Eaten by Wolves in National Park, Is Idiot." I also took a picture there so the paper would have something to run with the story.
In '02 and '03 I played summer orientation shows at MSU in Bozeman and it was great to see Montana in the summer. The shows were on Mondays and flying in the Saturday before not only afforded me a cheaper airfare, it allowed a few extra days to see the state. The student activities advisor was a great host both years, one year taking me to Yellowstone for the day and the next year putting together a rafting excursion on the Yellowstone River. Sadly, my Hurly baseball cap was lost in said river.
I've also played Carroll College in Helena a couple of times and spent a few more days off in Bozeman. In fact, it was a rock club in Bozeman where I saw a the band 40 Watt Hype from Fresno, and became a fan. Montana (has) rocks!
Rafting Selfie! Yellowstone River, 2003
Rafting on the Yellowstone River near Bozeman, 2003
Jeep lost in a national park near Dillon, 2003
Church near Whitefish, 1997
Lake in Glacier National Park, 1997
Sign for Lindsay, MT, in the gosh dang middle of nowhere, 2002