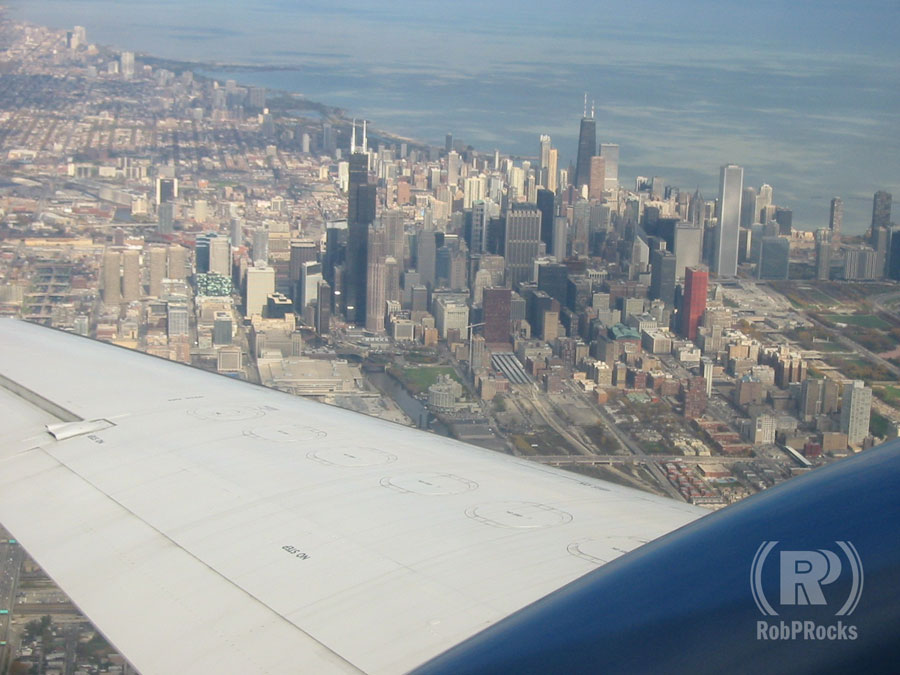 All 50 States Day 13:
Illinois!
Illinois is the only state in the country I didn't have to travel to because I was born there, though I don't remember it because I was quite young. I was born and raised in a small industrial city called Waukegan, which is on Lake Michigan north of Chicago, just shy of the Wisconsin border and about halfway between Chicago and Milwaukee. You know those idyllic Chicago suburbs from the John Hughes movies in the 1980s? Waukegan isn't one of them.
Waukegan is more of a working class city with an industrial past that brought in people from all over the world. My dad was born in an Armenian neighborhood that boasted several Armenian grocery stores, and a couple of Armenian churches, including a small one founded by my grandparents. The town is where I went to public school, started playing the cello, did some plays and musicals in high school, started playing in bands, and got decent enough grades to get a partial scholarship to a school somewhere else.
I came back to Illinois after college and lived there a few more years, temping while playing in a band, taking classes at Second City in Chicago, and performing at comedy clubs. That time in Chicago starting out on my comedy career is one of my favorite eras of my life (it's not a wheel, it's a carousel! <sniff>).
I get back to Illinois as often as possible to visit family and to do shows when I can. In addition to the comedy clubs in Chicago, like Zanies which is thankfully still there, I've played clubs downstate in Bloomington and Peoria (fist road gig ever!), and even did a one-nighter at a bowling alley in Carbondale. College-wise I've played too many to list, but a wide variety from IIT, DePaul, and Columbia College in Chicago, to Illinois Weslyan in Bloomington, Augustana in Rock Island, Bradley Universtiy in Peoria (oh, I can play Peoria!), Eureka College (where Ronald Reagan went for like a year!) and more.
I'm trying not to give my life story here but it's my home state! All right, fine, here are the pictures:
Me, in the light blue blanket, kickin' it with my homies
Chillin' and grillin' in Waukegan
There's always room for cello! (Thank you, public school string program! Support the arts!)
The Steppingstones at Cabaret Metro, Chicago, 91 or 92ish?
Performing at the Improv in Chicago, 95ish
At Zanies, Chicago with Gilbert Gottfried
Performing at Hitchcocks with the guys from Ectomorph at the record release party for Don't Crowd the Plow, 1995
I made the kiosk at Illinois Weslyan! 2010
Performing with a broken hand at Augustana College, 2011
Chicago skyline, one of the 1st pics ever taken with my Canon PowerShot, my first decent digital camera. 2001