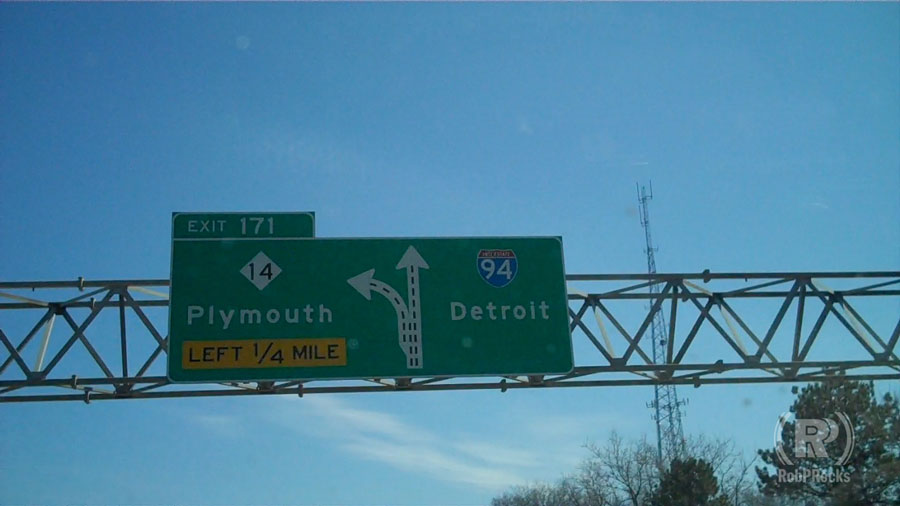 All 50 States Day 22:
Michigan!
I'm amazed at how few pictures I have of Michigan considering the amount of shows I've done in the state. A very rough count has me at 17 venues—15 colleges and two comedy clubs—and yet I have only the most random photos.
I played colleges all over the state, from Central Michigan in Mt. Pleasant, to Northern Michigan and Michigan Tech in the Upper Peninsula, from Hope College and Grand Valley State on Lake Michigan to Wayne State, Oakland University, and U of M Dearborn near Detroit.
Early in my comedy career I featured at a comedy club in Battle Creek (and bought a new computer at Sears that weekend! Yes this was last century, shut up!), and in 2011 I did a set at the Detroit Comedy Festival at Mark Riddley's Comedy Castle (and made a clever castle joke on twitter). And way back in 2001 I dropped in to the Dementia 2001 fest in Detroit between shows in Michigan and Ohio. For that I do have at least one picture, because the con took place in March and for some reason there was a Christmas-themed sketch. I was… confused.
A lot of the college shows were in the 1995-97 range, and then again in 2001, because those were years I showcased at the NACA Great Lakes regional conference and landed scores of gigs in Ohio, Michigan, western Pennsylvania, and West Virginia. It was a time when we didn't have cameras on our phones and didn't take 50 pictures each week so I guess I'll have to accept that my time in the state isn't visually documented so well.