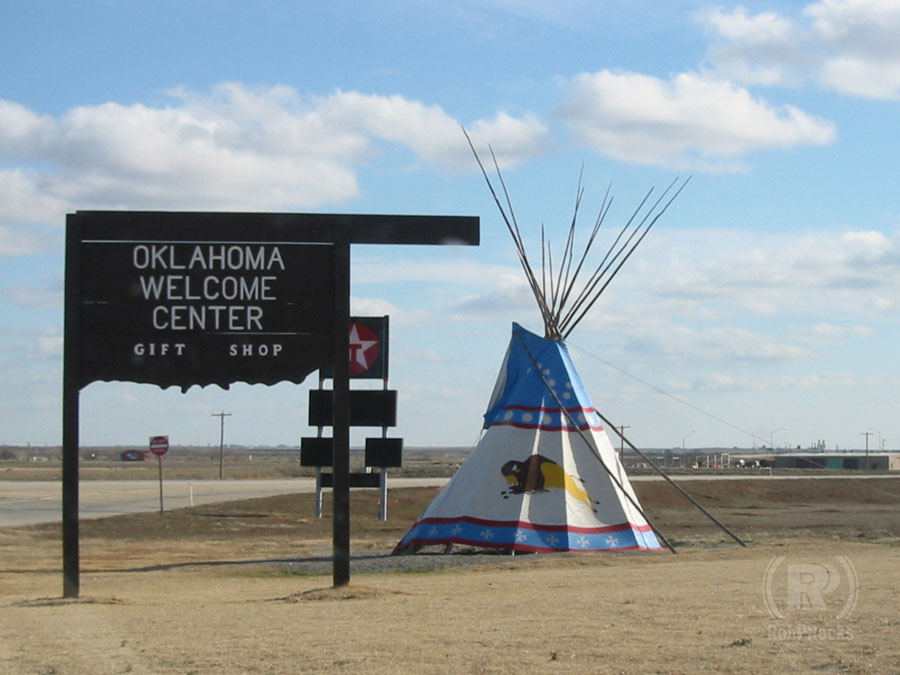 All 50 States Day 36:
Oklahoma!
I had been through Oklahoma several times on cross country trips, since the route from my mom's place near Fort Worth to my Grandma's place in northwest Arkansas would take me through the eastern section of the Sooner State. I also performed there early in my comedy career, playing a show at Oklahoma State when I was still based in Chicago, which would mean it was in 1995 or '96.
For one of my shows at Oklahoma State (I believe I performed there twice) I was told after the show that they had had Adam Sandler perform there the year prior and liked my show better. It was a point of pride at the time because Sandler was on SNL and getting all kinds of attention, and since I played guitar in my act I kept getting compared to him. They also said his show cost them $25K, and I think I made $800 for mine so maybe they just felt my show was more economical.
Other shows in the state have been at smaller schools like Cameron University in Lawton, and Phillips College in Enid, (which is no longer there) and I played one other big university—Tulsa—back in 2008.
On one of my early cross country trips I even got an alternator belt somewhere around Eufala when I was driving to my grandma's house. The belt broke while driving and the battery was soon going to die, and I was lucky enough to find a service station with an available mechanic on a Sunday! Oklahoma, you really are OK!
OK state line, on my to a show at Cameron University, 2002
Rainbow near Tulsa, 1990
Hwy 69 sign, pic taken for purely juvenile reasons, 1990